Genuine Toyota Parts and Accessories: only the best for your vehicle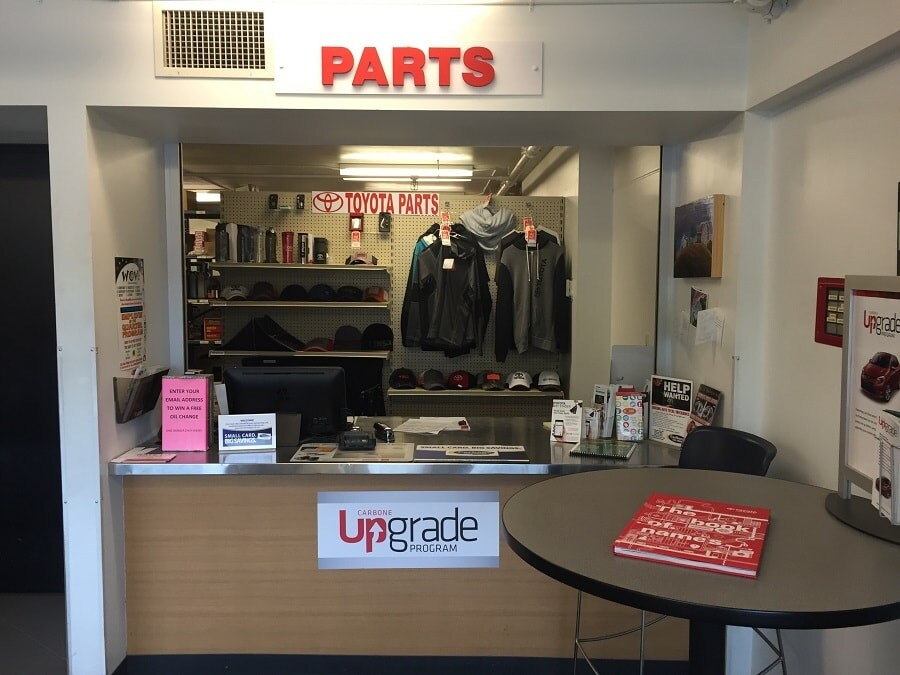 When you come into the service center at Bennington Toyota, there's a good chance that our technicians will team up with the parts center team so that they can accomplish their task! The parts center team is incredibly important, because they're able to work with the manufacturer and order Genuine Toyota parts.
Why does that matter, you might ask?
If you bring your Toyota to a local mechanic and you need a new filter after an oil change, for example, the mechanic will likely order an aftermarket part. These are mass-produced and a little cheaper, which makes them look appealing on paper, but because they weren't made by Toyota they won't fit your particular model to a T. That means they often don't last as long, due to incorrect wear.
Since we only work with Genuine parts, you can be assured that your vehicle is getting the highest quality product. Examples include:
Batteries
Oil filters
Cabin filters
Service fluids (oil, coolant, washer, etc.)
Brakes & brake pads
Tires from reputable brands
Mufflers
Wiper blades
Our parts center is also able to order Genuine Toyota Accessories to give your Toyota more function and protection.
Having these Genuine Toyota Parts and Accessories on your vehicle also helps increase its value, which is good for owners who may want to sell or trade-in their vehicle at a later date.
For more information on the parts center, or if you need help ordering a part or accessory, you can fill out the contact form. We also suggest checking out the parts specials to see if you can save on your purchase! Once everything has been ordered or confirmed in-stock, you can come down to our dealership, which is located in Bennington VT. We proudly serve the areas of Troy NY as well as North Adams, Pittsfield, and Williamstown MA, and we look forward to helping you keep your Toyota in excellent condition.