Toyota Sienna
Find Yours
View Specials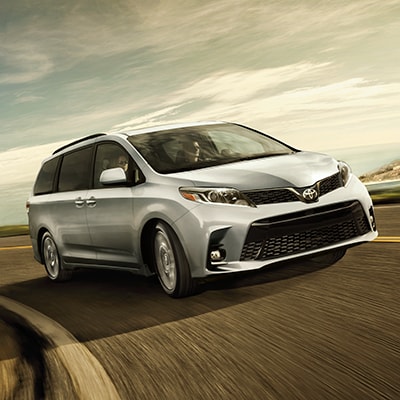 Stay In Control and Safe With All-Wheel Drive
Whether the weather is being difficult, or you just want some added security, something as simple as available all-wheel drive can help keep you secure behind the wheel. With this feature, you can enjoy better traction, more control, and more confidence on the road.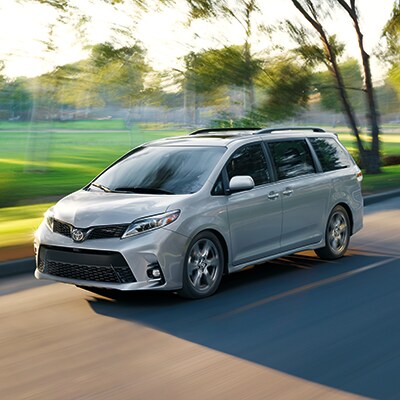 Enjoy An Impressive Powertrain
When you and your family are on the road, you can be confident your minivan will deliver the power you are looking for. In fact, the 2019 Toyota Sienna provides you with an impressive powertrain. Capable of up to 296 horsepower through its 3.5L V6 direct-injection engine, you can easily conquer the open road.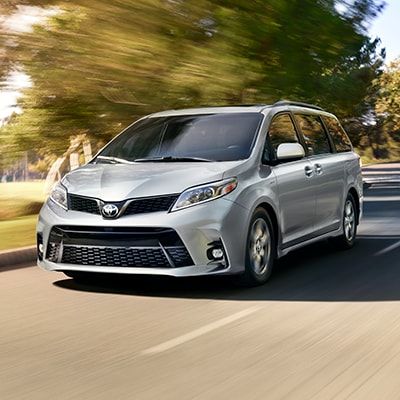 A Distinctive Front Fascia Sets the Tone
The 2019 Toyota Sienna is distinctive on the road for many reasons, and its exterior design is one of them! In fact, the authoritative front fascia is one of the main reasons why drivers notice this minivan on the road. Exuding power and strength, this vehicle oozes confidence and strength.

More Features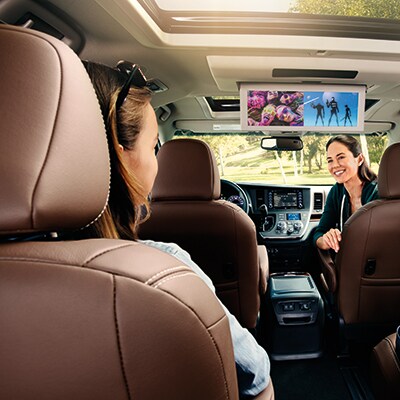 Keep Your Kids Entertained During Those Long Road Trips!
If you are embarking on a long road trip, then you will definitely want to take advantage of the available Dual-View Blu-Ray Disc Entertainment Center. With this feature, your kids can stay entertained throughout the duration of your drive, allowing you to easily focus on the open road.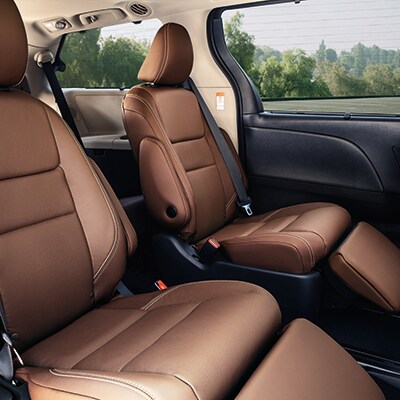 Stay Safe With Eight Standard Airbags
Safety is one of the most important aspects of your driving experience. That is why the 2019 Toyota Sienna is loaded with eight standard airbags, all of which can help keep you and your family safe in the event of a collision. This works in conjunction with the other safety technology available.