Toyota RAV4
Find Yours
View Specials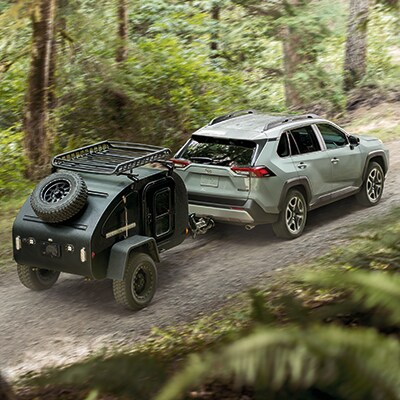 Excellent Efficiency for Adventure
The 2019 Toyota RAV4 is an impressive vehicle in a number of different respects. However, one of the best benefits it offers you on the road is its efficiency on the road. In fact, you can take advantage of up to 35 highway mpg and 26 city mpg! This efficiency allows you to easily handle the open road with confidence.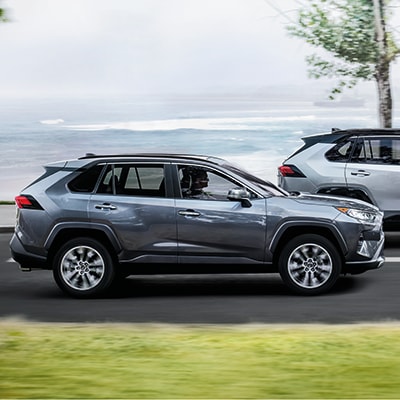 Inspired, Confident Artisanship
The 2019 Toyota RAV4 is immediately alluring thanks to its bold exterior design. With its aerodynamic body design, which helps enhance your efficiency, and its confident, bold front end this vehicle immediately sets the tone for your driving experience.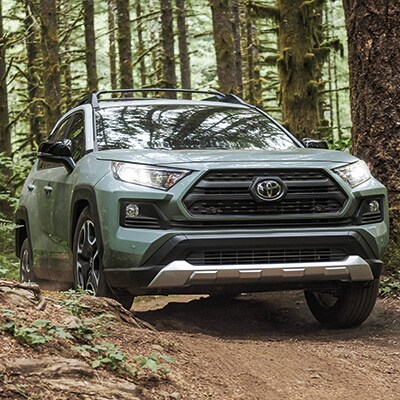 LED Headlights Illuminate Your Path
Thanks to the 2019 Toyota RAV4's LED headlights, you can easily find your way forward when you are driving at night. Furthermore, these LED lights provide you with more streamlined beams which help enhance your visibility and ensure your security.

More Features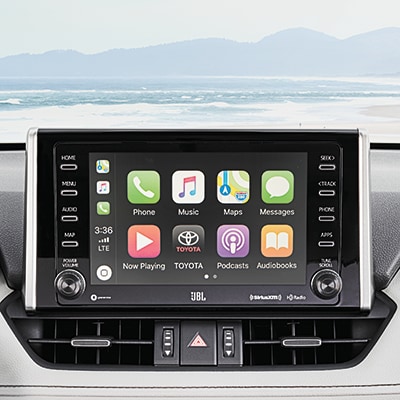 Stay Connected During Your Drive
Whether you need to charge your phone or connect your USB device, the 2019 Toyota RAV4 has you covered. Not only does it offer you up to five USB ports with which to charge your device, but it also offers an available Qi-compatible wireless charging pad, allowing you to charge your smartphone during your drive.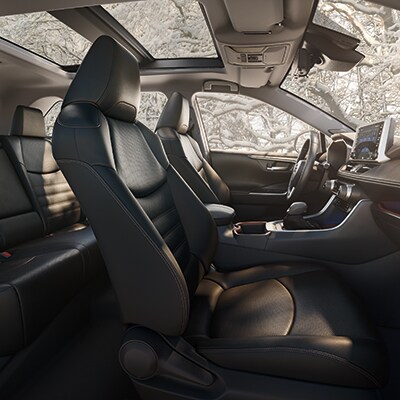 Enhance Your Safety With This Simple Feature
Your safety is of the utmost importance when you are on the road. That is why the 2019 Toyota RAV4 is loaded with cutting-edge technology, including Pre-Collision System with Pedestrian Detection. This feature detects when someone or something is in the road in front of you and alerts you to the issue. If you do not brake in time, this feature can automatically brake your car for you, helping avoid a collision.