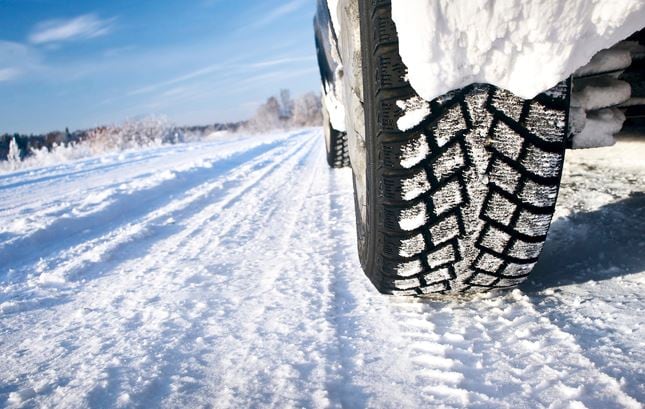 ​
If you're from Troy NY or Williamstown MA, you'll have to deal with tricky driving during the winter season. At Carbone Toyota of Bennington, we've come up with a three-section blog post that will help you get through the upcoming months. After this blog, you'll know the services your Toyota will need, what you should have in an emergency kit, and some driving tips in case you find yourself in a slippery situation.
Winter Service Care
Winter Tires: whether you're a veteran winter driver or it's your first time tackling snowy North Adams MA streets, it pays to have snow tires. The deeper treads help improve your Toyota model's traction and the rubber is designed for the colder temperatures. True, snow tires don't give you an excuse to drive recklessly, but they're especially helpful if you're on the roads before the plows and salters have gotten to them. Let our service center perform a tire changeover on your Toyota!
Heating: this isn't the time of year to have a broken heater. If yours has been giving you trouble, schedule an appointment with our service center to have the issue diagnosed before we start heading towards negative-degree days.
Brake Checks: it takes longer to stop when there is snow or ice on the road, so if you've been questioning your brake quality, now's the time to come in. We'll be able to help you stop quicker!
Other services we can do to help you get through the winter:
Check the life of your battery
Replace your wipers so you can see during flurries
Install a remote engine starter
Order Genuine Toyota Accessories (like a ski/board rack or all-weather floor mats) from our parts center team
An Emergency Winter Kit
No one plans to drive off the road in the winter, but it can happen. If you find yourself in a Pittsfield MA ditch, what can make the situation less stressful is having an emergency winter kit in the back of your Toyota's cargo area or trunk. Here is what it should contain:
Extra gloves, hat, and a warm blanket
Hand warmers
Flashlight & matches
Jumper cables or personal battery pack
Kitty litter or traction strips
Collapsible shovel
Reflective road triangles
Water and snacks like jerky, granola bars, and other high-energy eats
You can put together at kit with items you have a round the home or you can order a pre-made one.
Tips For Driving Safely In The Winter
Winter driving calls for a different set of skills, and it's always good to brush up on them to help avoid a major accident or even a minor, yet annoying, fender bender. We suggest going to an empty parking lot and testing a few accelerations and brakes to see how your Toyota model reacts.
Cruise control is nice, but don't use it when streets are covered with snow
Because it takes longer to stop, don't tailgate in the winter. In fact, you should double the standard 3-4 car following distance!
Don't be heavy-footed. Instead, slowly accelerate, especially when going up hills
On the flip side, you might find that taking your foot off the gas instead of a hard brake can be more useful in avoiding a situation
Make sure your tank doesn't dip below the half mark to prevent freezing. And remember, don't warm up your vehicle the garage if the doors are closed!
Last but not least: it's always okay to stay home until the storm has passed and the roads are cleared. Settle in and watch a good winter movie instead, okay?
For more info on how your Toyota and you can stay safe this season, contact us at Carbone Toyota of Bennington or stop into our showroom.